We at Living Savior are a group of Christians dedicated to proclaiming the gospel of Jesus Christ in the southwest metro of the Twin Cities.
We are a young church. Organized as an independent congregation in 2016, we currently meet at the Huber Funeral Home chapel in Eden Prairie. Recently we installed our first full-time pastor and are searching for a permanent worship site. We are excited to see how the Lord will continue to bless us!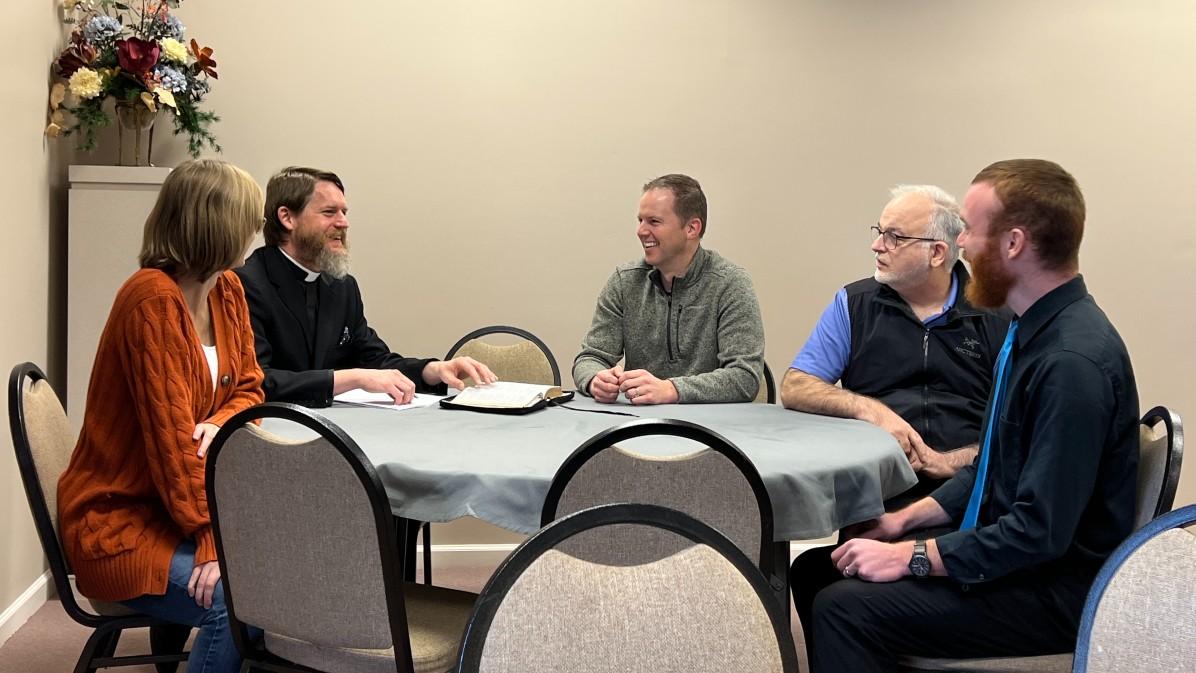 We hope to grow as a congregation. We would love to welcome more members into our church family, but we also value the benefits of being a small, tight-knit group. Above all, we enjoy growing together as we gather around the word of God at worship, Bible classes, and in our homes.
Are you just visiting the area? Are you looking for a new church home? Visit us for worship sometime! Contact Pastor Willitz for more information about us! Explore our beliefs! Watch our recent sermons! We are here to help you grow spiritually. Join us in praising our Living Savior!  
Living Savior Lutheran Church is a member congregation of the Church of the Lutheran Confession (CLC). The CLC consists of over 75 congregations across the United States and supports foreign mission efforts in 14 countries. Learn more about the CLC at https://clclutheran.org/.